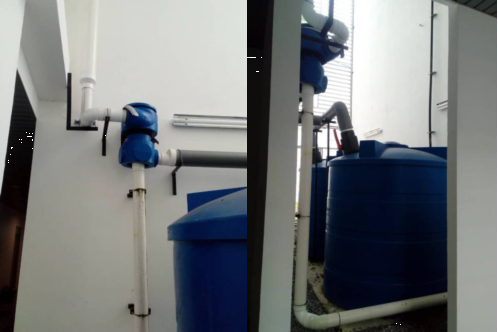 BUILDING STANDARD MINIMIZE WATER USE
UNIMAS Rain Water Collector in CUBE (Academic Block)


UNIMAS has created a project towards minimizing water use in new buildings in the Academic Block, Central UNIMAS Building for Educators (The CUBE) by using rainwater collector for the daily use. 


Rainwater from the roof enters the gutter downpipes through the filter's inlet and flushed down through the drain pipe. Clean filtered rainwater then channeled to first flush diverter of the storage tank.
FREE DRINKING WATER
UNIMAS has provided safe drinking water to their students by providing water dispenser in every each block in Faculty and Residence College. The Water Cooler is connected to the water mains, guaranteeing constant quality over time and requiring extremely limited maintenance, providing a reliable drinking water system. 


Direct connection to the water mains maximizes hygiene and prevents water from stagnating. Inclusion of glass filler faucets for cold and cold water gives one the versatility to either drink directly from the fountain or fill a water bottle.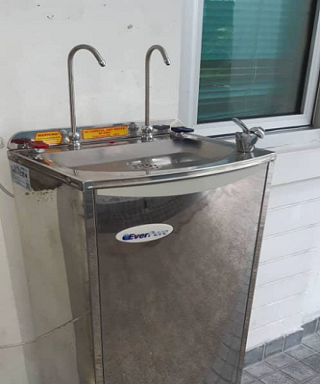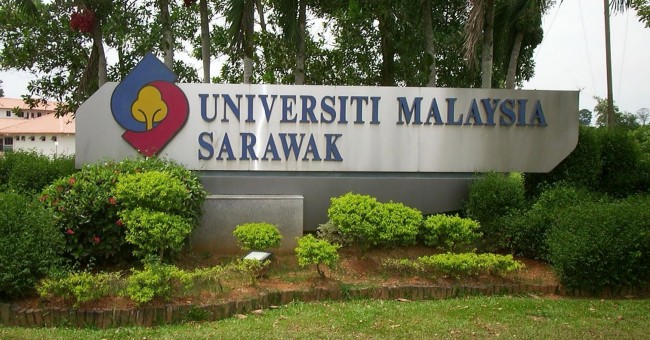 PLANT LANDSCAPE MINIMIZE WATER USE
Landscape at the university led to the planting of trees or plants that do not require the use of water and care. Mimusops elengi as the dominant species planted and they complied with the urban forest health status guideline, whereby a diverse tree population might slow or prevent the spread of insects or diseases, and in the event that such pests should become established, the impact on a diverse tree population may be less severe In Borneo there is a lot of rainfall and this also helps to revive existing crop.
TREAT WASTEWATER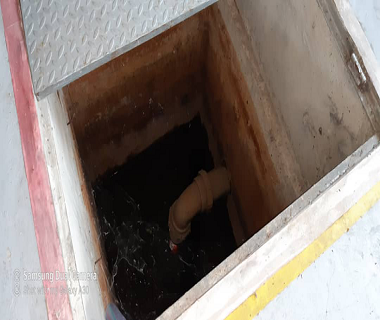 The purpose of the Neutralization Plant in Faculty of Engineering and Faculty of Resource Science & Technology, UNIMAS is to treat the wastewater generated from the laboratory to the acceptable pH range as specified by Department of Environment Malaysia. Design condition as follows:
Total maximum incoming flowrate : 200 m
3
/day || Design flowrate : 20 m
3
/hr || Influent Time of Incoming Wastewater : 10 hours/day || Peak flow : 40 m
3
/hr || Influent pH : pH 4.0 TO 10.0 || Discharge pH requirement : pH 5.5 to 9.0

References:  Taisei-Zecon Joint Venture (2006), Mechanical and Electrical Operation and Maintenance Manual, Special M&E System. Volume III (Book 5 0f 11).
Wastewater produced from the laboratory flows by gravity to the Neutralization Plant. Intially, the wastewater will enter the Raw Waste Water Tank which act as a pump station for temporary storage. Depending on the tank's water level, Raw Waste Pump will pump the wastewater to the Equalization Tank. Coarse bubble diffuser are installed at the bottom of the Equalization Tank to provide well-mixing effect in order to achieve homogeneous wastewater. The homogeneous wastewater is then transferred by pump to the Neutralization Tank for neutralization process. Sodium Hydroxide (NaOH) and Hydrochloride Acid (HCL) are used to adjust the pH to an acceptable range of pH 5.5 to pH 9.0. The treated wastewater is then ready to be discharged.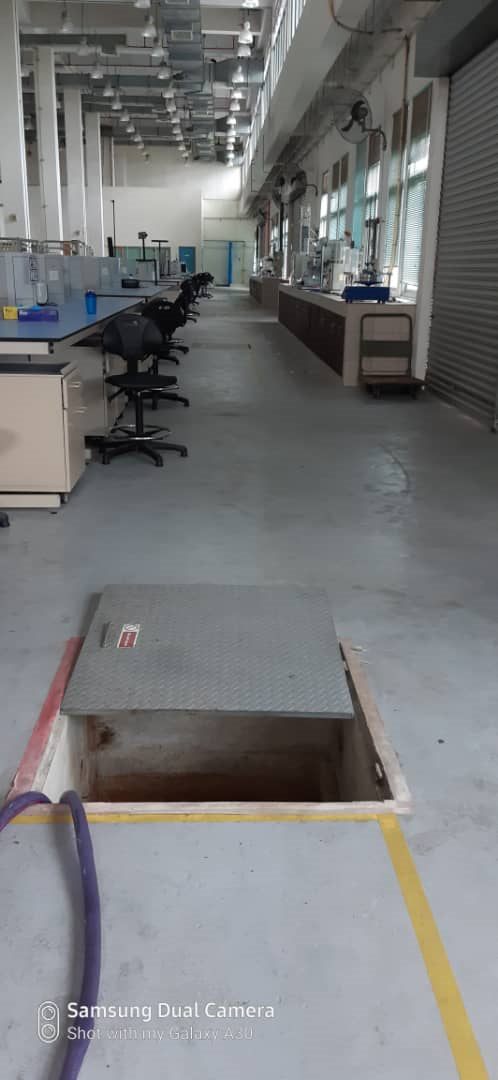 PROGRAM GOOD WATER MANAGEMENT FOR LOCAL