ZERO HUNGER
"The SDGs aim to end all forms of hunger and malnutrition by 2030, making sure all people–especially children–have sufficient and nutritious food all year. This involves promoting sustainable agricultural, supporting small-scale farmers and equal access to land, technology, and markets."
Following the Subsistence Action Council Meeting National (NACCOL) on 15 February 2019, the Government has decided to expand Food Bank Malaysia program operated by the Ministry of Internal Trade State and Consumer Affairs (KPDNHEP) to all Public Higher Education institutions (IPTA).
The Student Food Bank initiative is based on the concept of "From the Students to the Students" where the ministry welcomes the involvement of students in the implementation of the Food Bank. These students are mainly from student associations, Gerakan Pengguna Siswa (GPS) and Majlis Perwakilan Pelajar (MPP), to help the students in need. It is a part of the Government's notion of ensuring that the students whom are the future generation of the country could gain experience in the implementation of such welfare programs. It will also cultivate the spirit of volunteerism in addition to being able to be active in activities conducted at the university.
 
 
UNIMAS has always been devoted to take part in collaboration between university and local government to provide access, facilities and assistance to local farmers and food producer in term of knowledge & technology transfer. The knowledge gained from the partnership activities will absolutely benefit our human capital development, economic and the community at large.
In 2018, The MOU signing between Universiti Malaysia Sarawak (UNIMAS) and Malaysia Pepper Board (MPB) marks another milestone in effort to engage partnership and collaboration between Universities and Industries. The signing of this is very timely as the state government is charting activities towards digital economy. With this collaboration, both UNIMAS and MPB can offer their expertise to elevate knowledge and technical know-how in modern agriculture and techniques based on futuristic technology such as the Internet of Things and Big Data Analytics.
On Campus
Every time you're feeling hungry, there's always a place for you to dine in.
We provide affordable and sustainable food varieties including local, western, and vegetarian food in selected food outlet and cafeteria to ensure that students, especially in the B40 group, get healthy and sufficient food needs.

Student Pavilion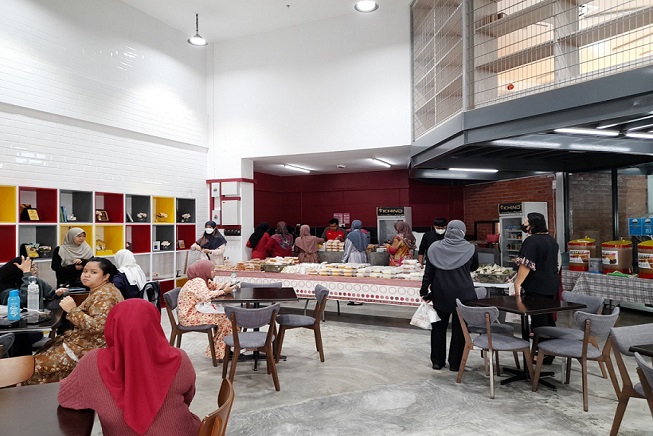 Our grab and go range features delicious and fresh meal deals, sandwiches, snacks, soups, bagels, cakes, and more @ Student Kiosk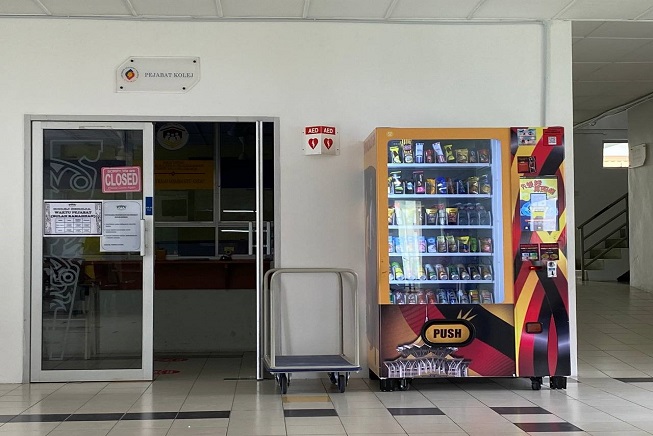 Drink & snack vending machines are also available in many campus buildings.